The Ontario Poison Centre (OPC) is operated and supported by The Hospital for Sick Children (SickKids) in Toronto. At its inception in the late 1970s, poison calls were answered by a registered nurse (RN) in the emergency department.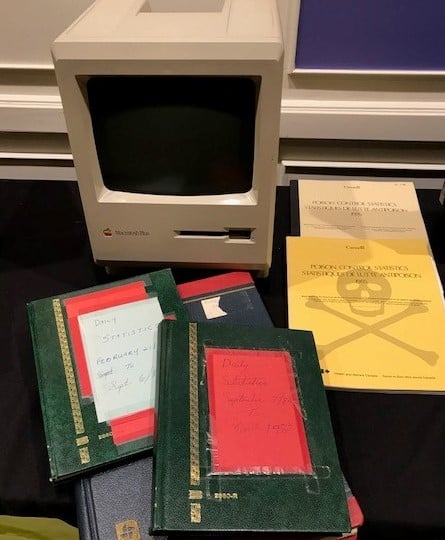 Beginning in 1979, the Poison Centre was formally recognized as one of two regional poison centres in the province by the provincial Ministry of Health. At that time the Ministry of Health provided direct funding to these two regional centres. Initially the Poison Centre managed approximately 8,000 calls annually. Since late in 2005, the OPC has been the sole provider of poison services to the province of Ontario. The centre currently manages over 100,000 calls a year! Although these numbers are significant, the true magnitude of poison exposures is unknown as poisonings are not considered a reportable event. Our poison statistics are based on poison exposures that are voluntarily reported to our centre only.
Since expanding its services to the entire province, the OPC has launched an initiative to ensure the provision of French language care to Ontario's Francophone community. In collaboration with Montfort Hospital in Ottawa, the OPC opened the Centre antipoison de l'Ontario satellite site in 2007. The OPC has recruited bilingual specialists to the satellite site and is able provide expert poison advice in both official languages. In addition, through the use of telephone interpreter services, the centre provides live telephone advice to callers from the province's diverse multicultural community.
On July 1, 2012, the Ontario Poison Centre was chosen to provide enhanced poison services to the province of Manitoba. Healthcare providers across Manitoba, as well as the general public, now have access to bilingual poison services via a new toll-free number (1-855-7POISON). These enhanced services, while branded locally as the "Manitoba Poison Centre," are led by the interdisciplinary team at the Ontario Poison Centre.
In addition to being a member of the Canadian Association of Poison Control Centres (CAPCC) the Ontario Poison Centre is an affiliate member of the American Association of Poison Control Centers (AAPCC).
Home
/
About Us /
Our History