Contest Winners!
Congratulations to the recipients of the National Poison Prevention Week Giveaway
themiracletherapydog
ad_dunc
kmsouthgate
meghanwhynot
lindag
melanie1
KristaK
Acdun7
KDonavan
Rbanait
Derek L
Helen E
Kg97al
Tori I
Winthrop317
All have been contacted thru app they have won.
Please contact Email address given to receive your free giveaway safety lock bag.
You have until May 31, 2022 (60 days to send in request for your free giveaway bag)
---
Free Giveaway - NPPW 2022
Happy National Poison Prevention Week 2022!
To help promote harm reduction and safer storage, we are excited to be giving away a Safety Lock Bag for our followers.
15 lucky people will receive:
Safety Lock Bag
Safety Lock
Ontario Poison Centre Fridge Magnet
Bags were made available by Parachute.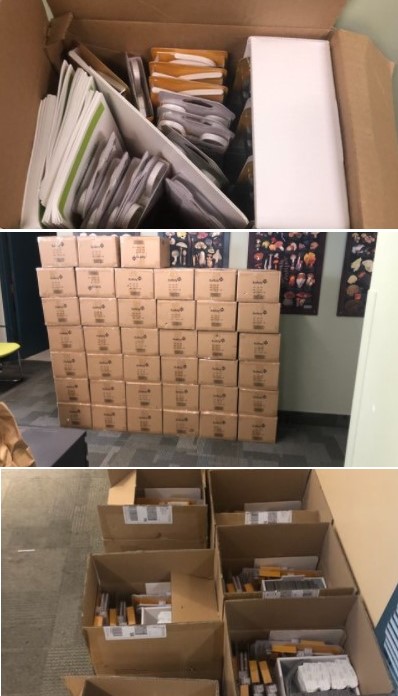 Please see our post or click video to see the Safety Lock Bag.
Safety Bag Give Away Rules:
To enter:⁠
During National Poison Prevention Week March 20-26, 2022, follow us on:

@ON_Poison

ontariopoisoncentre

1) Complete the following:
Twitter
✔️ Like any post* ⁠(Our original content only)
✔️ Retweet (1 share = 1 entry)⁠
✔️ Tag us in your retweet for an extra entry⁠⁠⁠ (tag @ON_Poison so we can see it)⁠
Instagram
✔️ Like any post* ⁠(Our original content only)
✔️ Tag your friends (1 comment = 1 entry)⁠
✔️ Share in your story for an extra entry⁠ (tag Ontariopoisoncentre so we can see it)⁠
2) Use hashtags #NPPW2022& #CheckforPoison


3) Winners will be contacted directly via DM from the @ON_Poison, Ontario Poison Centre or ontariopoisoncentre To organize delivery.


4) Starts March 20, 2022, at 0700 am and Ends on March 26, 2022, at 9pm EST.


5) ONLY 1 entry per an original post will be accepted, multiple entries in a single day will not be accepted. Anyone found to use multiple accounts to enter will be ineligible


6) This giveaway is not sponsored, endorsed, or administered by Instagram*or Twitter*⁠.
Per social media rules, by entering, entrants confirm that they are 18+ years of age, release Instagram and Twitter of responsibility, and agree to terms of use.


7) If selected, you have implied consenting to have your name/username posted as recipient of safety lock bag.


8) Recipient is responsible to follow all the instructions on how to properly use the safety lock bag. Ontario Poison Centre is absolved of any responsibility with usage of safety lock bag once it has been delivered.


9) Open to Ontario, Canada residents only.