Laundry detergent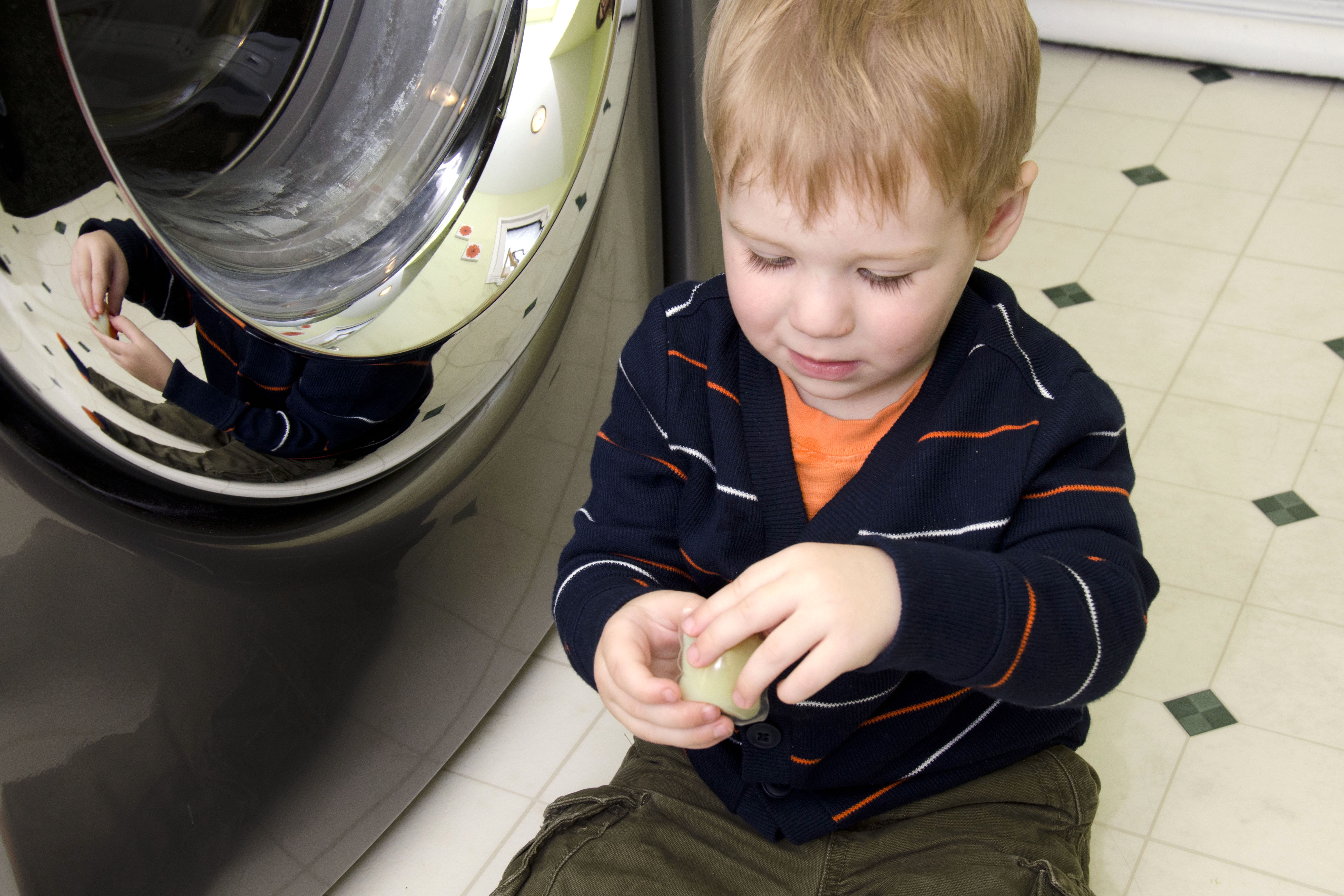 Description
Laundry detergent can come in liquid, powder or pod/tablet form. These products are usually brightly coloured and may look like candy to young children. Laundry pods are generally more concentrated, and the contents can burst into a child's mouth if it is bitten into. Most unintentional ingestions result in irritation only.
Poisoning Risk
Dependent on amount ingested.
Low for small, taste amounts.
Higher for larger ingestions or prolonged exposures, or if pod is bitten into.
Expected Symptoms
Mild oral/throat irritation in taste amounts.
Larger amounts: upset stomach (discomfort, nausea, vomiting, diarrhea).
Potential for burns.
Home Treatment
Wash exposed skin with soap and water.
Provide sips of water to drink for dilution.
For eye exposures, rinse eyes for at least 15 minutes with lukewarm water.
Call the Poison Centre for further advice.
*Note: There have been some reports of serious toxicity after unintentional ingestion of these products. In these cases, young children quickly developed severe vomiting, progressive sleepiness and breathing problems. If any of these symptoms are observed, call 911.
Remember:
This product should be locked up and out of sight with all of your other household hazards.
Always keep this product in its original container.
Every case is different. OPC is available 24hrs/day to provide information for your individual situation. Call 1-800-268-9017 (Toll-free) or 416-813-5900 (Local).
---