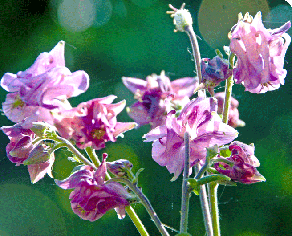 As seasons change so do the types of poisons that are commonly found in and around the home. After a long cold winter, Canadians are starting their spring cleaning inside and outside the home. This is also a time when we like to begin preparing and planting our gardens. Because of these activities, certain types of poisonings are more likely to occur in the spring.
How to Prevent Springtime Poisonings
Keep all cleaning products in their original containers. Never put cleaners in containers used for drinking, like water bottles or pop cans.
Lock all household cleaners in a separate cupboard away from food.
Return household cleaners to a locked storage immediately after use.
Read the labels on all products before use and follow the directions carefully.
Do not mix cleaning products or chemicals together.
Do not leave weed killers, pesticides, insecticides, fertilizers or other lawn or garden products unattended. Keep children away when these products are being used.
Make sure that children are supervised when playing outdoors.
Know the names of the plants, flowers, shrubs and trees that are grown in your yard. Ask a local plant nursery to help you identify them.
Common Causes of Springtime Poisonings
As the weather begins to warm up and signs of spring begin to appear, many families will start their spring cleaning. Household cleaners may be brought out of their usual storage areas to be used in the house for spring cleaning. Children may be left alone with interesting looking and smelling cleaning products when busy parents are called away to answer the phone or door. Many of these products look appealing to young children because of the bright colours and pictures on the labels.

As well, poisonous exposures may happen when certain products are mixed together. Remember never to mix bleach with any other chemical. When mixed with acid or ammonia-containing products, it creates toxic fumes that can be extremely harmful to your lungs.

Spring is also a time for outdoor gardening. The flowers are blooming, the grass is growing and potential poisons may be lurking outside your home. This time of year, children are excited to get outside and explore their environments. Many plants, berries and mushrooms growing in and around your home may be harmful when eaten. Gardening products such as pesticides, weed killers and fertilizers may be dangerous as well.